We planted a seed in 1956.
Egon and Laina Molbak arrived in rural Woodinville from Denmark, bringing with them a passion for gardening, and a dream of creating their own business that took root and grew. Over six decades later, their dream is in full bloom. Over the course of Molbak's history, we have served generations of gardeners, are a family holiday tradition, and have inspired everyone to design with nature.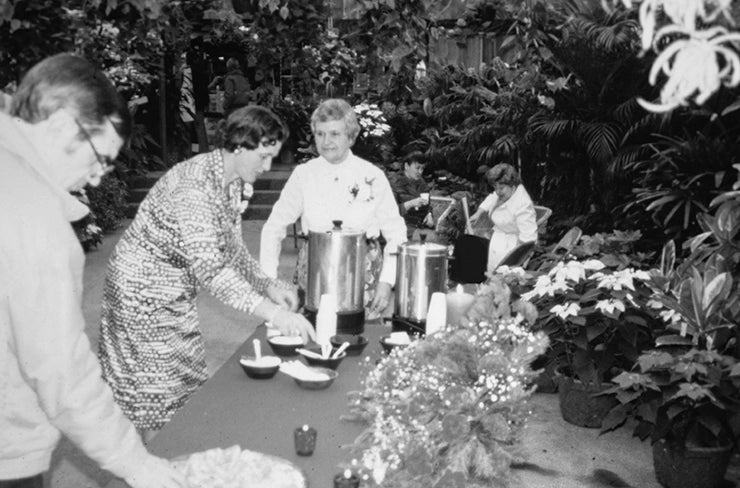 Molbak's History
Molbak's, a family owned business, is the Northwest's premier home and garden destination.
Throughout Molbak's history, we've fulfilled our mission of connecting people to one another and their surroundings through our gardening expertise, our educational events and community involvement.
Our nursery has grown over the years. As a result, we have acres full of vibrant plants as well as inspiring landscape and home ideas. Our indoor plant selection is the largest in the region.