Molbak's Expertise
Expert advice at every turn.
Molbak's experts are passionate, knowledgeable, and creative. Molbak's is more than a store - we're an invaluable resource.
We are available to help inspire your outdoor living experience and answer gardening how-to questions. In addition, we execute the latest trends in home decor throughout.
Horticultural experts (and plant nerds)

At Molbak's we LOVE plants. Ask us anything - basic or complex. We have a deep understanding of each plant's ideal growing conditions and care requirements. Most importantly, Molbak's experts are eager to share this knowledge with you.

We have greenhouses full of houseplants, an extensive outdoor nursery with trees, shrubs, annuals, perennials, groundcover, and so much more.

Come in to our Woodinville store or check out our plant library.

Plant Library

Landscape Design + Build

Are you dreaming of the perfect blend of sustainable gardens and people friendly spaces? Or an update to a landscape that you love? The innovative Molbak's design studio is ready to bring your vision to life.

Your outdoor spaces should enhance the way you live life. How do you want to feel in your space? Does it change, depending on time of day or season? Which experiences do you want to have there?

No matter how big your project, our team will provide you with thoughtful ideas, detailed plans, and project management. We work with you from concept through construction.

Landscape Design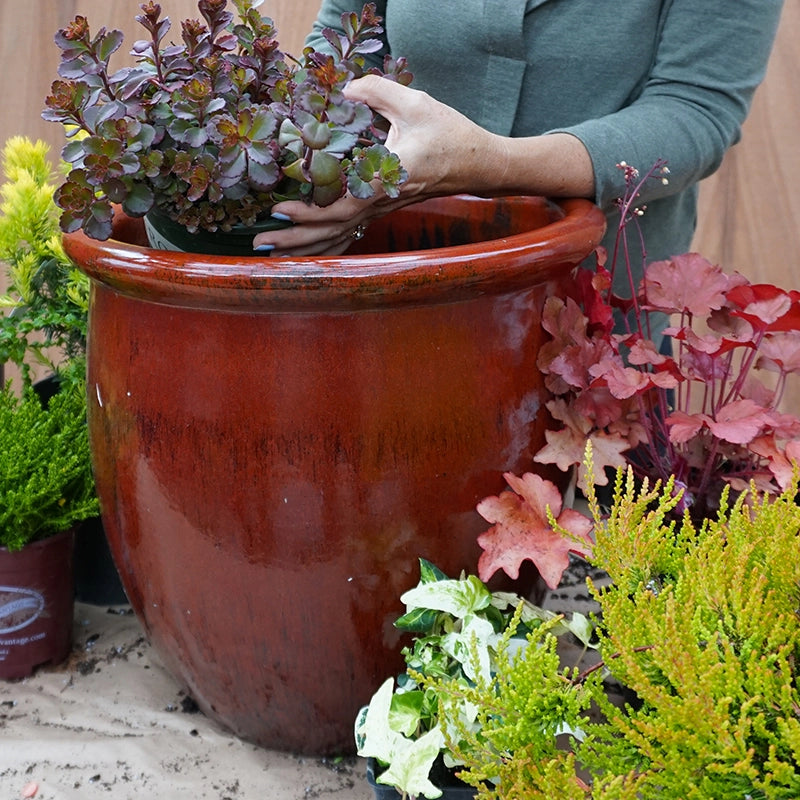 Molbak's Design Inspiration
Our in-house designers have a gift for carefully curating and presenting an ever-evolving display of what's most inspiring for every season. As a result, our selection of plants and containers, indoor and outdoor living and the best gift ideas is endless.
You'll find a selection of designed and planted indoor containers near our indoor plant area. In addition, there are planted outdoor containers throughout the outdoor nursery.
You can also plant your own containers. Molbak's expert designers have created seasonal inspirations. For example, you can find ideas for winter beauty, summer heat, and spring flowers.