Molbak's Dog Policy
Dog Friendly!
We are a dog friendly store. Please follow the guidelines below.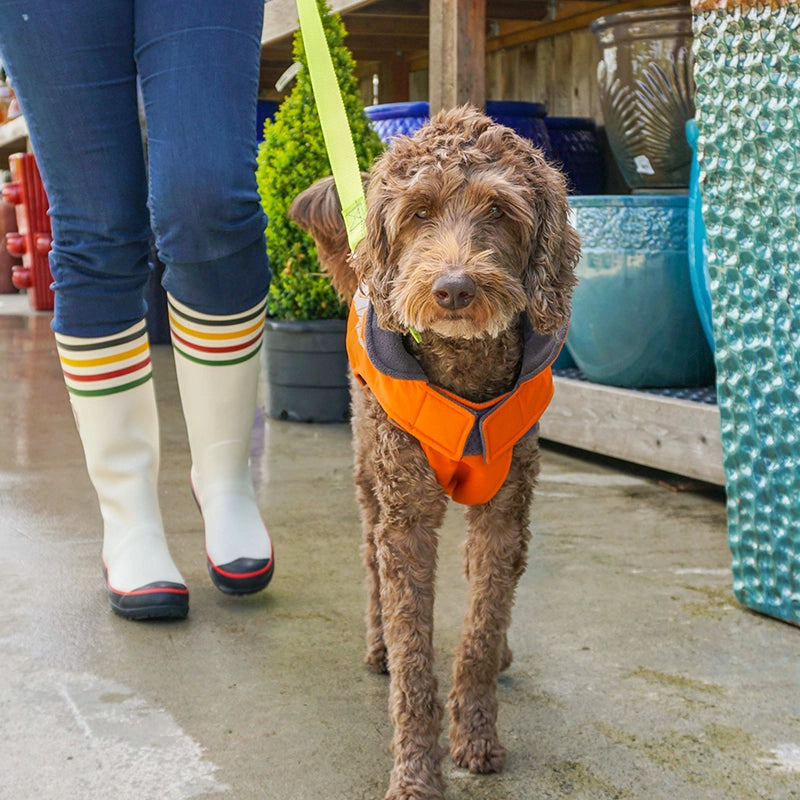 Out of respect for other customers, please use a 3′-4′ leash at all times
Be prepared to pick up after your dog no matter where you are in the store or the parking lot
If you forgot a bag, please ask any sales associate for one
If your dog is barking or jumping, we ask that you return to your car
If your dog is uncomfortable in public, please don't bring them
Dogs are not allowed in the upper level of the Garden Café, Events Area or restrooms
Thank you for your help in making this a dog-friendly store!